Background
The global climate is changing, and the impacts of this shift can be seen in many parts of British Columbia. Climate Change will continue for decades and even centuries, regardless of the world's efforts to lower greenhouse gas emissions. To have healthy ecosystems, societies, and economies, we need to be resilient.
Climate resilience means being able to survive and prosper as the climate changes. A key part of climate resilience is being able to adapt. Actions that support natural resilience and adaptation to climate change will create the best opportunities for species and ecosystems, infrastructure, and human communities to continue to exist. For species and ecosystems, climate resilience includes supporting the movement of species and their survival between protected areas through habitat restoration, or by linking protected areas together. Resiliency also means ensuring all of B.C.'s ecosystems are well represented in our protected area network. To adapt well, we need good information for making decisions about what to do.
Mission

The mission of the Living Lab Program is to encourage climate change research in protected areas, which documents changes in B.C.'s natural world and which guides protected area management for an uncertain future.
Purpose
The Living Lab Program promotes B.C.'s protected areas as places to learn about the effects of climate change, how to manage for these effects, and how to apply this information to management actions and decision making. The program encourages research in protected areas through partnerships with academic institutions and their collaborative work with the broader conservation community.
B.C.'s protected areas are less developed than much of the rest of the province, so parks can help us understand how less developed ecosystems react to climate change relative to the rest of the province. Research in parks can also inform how land and water connectivity between parks will make a difference for species as the climate changes. This kind of information will help inform decision making on what actions to take both inside and outside parks.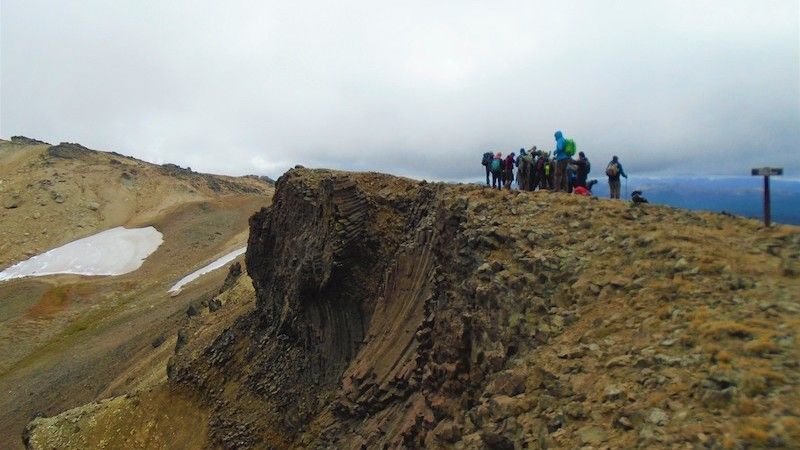 Goals
The Living Lab Program has two goals. Below each goal is a list of actions to help meet that goal.
Goal 1: Focus on connectivity and biodiversity
Determine how key protected areas are vulnerable to the effects of climate change, and how to manage for those vulnerabilities
Learn more about key aspects of protected areas ecology, including connectivity, climate refugia, and how to reduce impacts on biodiversity in a changing climate
Pursue research on the cultural and social dimensions of park use (traditional knowledge and monitoring, park visitation, facilities, visitor experience) together with climate change impacts to determine effects on biodiversity and conservation, and appropriate management actions
Goal 2: Put research into practice
Ensure BC Parks staff have meaningful access to Living Lab research results and climate-related training to support their management of protected area values (ecological, cultural, recreational)
Communicate, and apply when possible, Living Lab research outcomes (for example, key areas for ecosystem connectivity within and between protected areas) with other government agencies, stakeholders, and the public
Understand and communicate the role B.C.'s protected area system plays in building provincial climate resilience