Every year, hundreds of people and organizations donate their time and energy to care for B.C.'s parks and protected areas. The enthusiasm and expertise of our volunteers is essential to the BC Parks mission, and we truly appreciate it.
To acknowledge the work of volunteers who go above and beyond, we created the BC Parks Volunteer Awards. Every two years, we recognize the contributions of volunteers and community partners in four categories:
Contenders for these awards are nominated by BC Parks staff with experience of the nominees' exceptional work. A review committee made up of BC Parks staff from across the province then selects the winners.
Volunteer of the Year 2019-2020
Rachel Shepard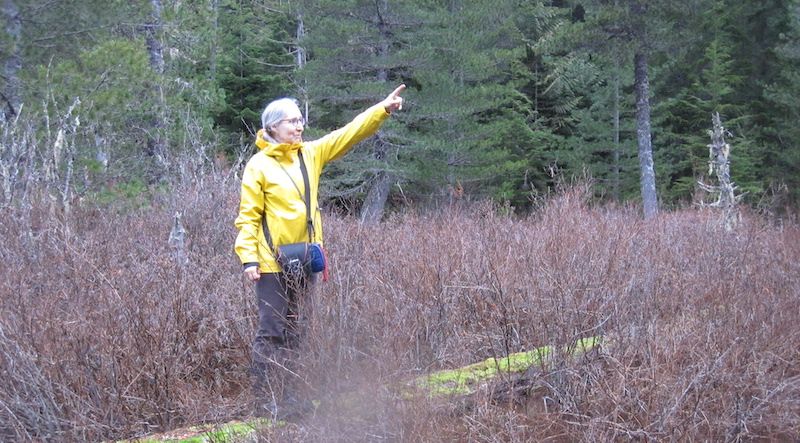 In 2018, the Squamish Environment Society and BC Parks partnered to develop a monitoring program for toads at Alice Lake. This became the Alice Lake Western Toad Monitoring Project. The project recruits, coordinates, and trains volunteers to collect data on western toads.
Rachel Shepard has been the project's coordinator since spring 2019 and has put in an incredible amount of time and effort. Rachel helps with planning the project, training volunteers, conducting field surveys, maintaining project communications, and much more.
While she is not a trained biologist, Rachel has become incredibly knowledgeable about western toads. Her curiosity, research, and insight have made the scientific aspects of the project significantly more effective.
Rachel coordinates the project on behalf of the Squamish Environment Society and is supported by a team of amazing volunteers. Still, without her leadership, skill, enthusiasm, and hard work, the Alice Lake Western Toad Monitoring Project would not be possible.
Volunteer Group of the Year 2019-2020
Comox District Mountaineering Club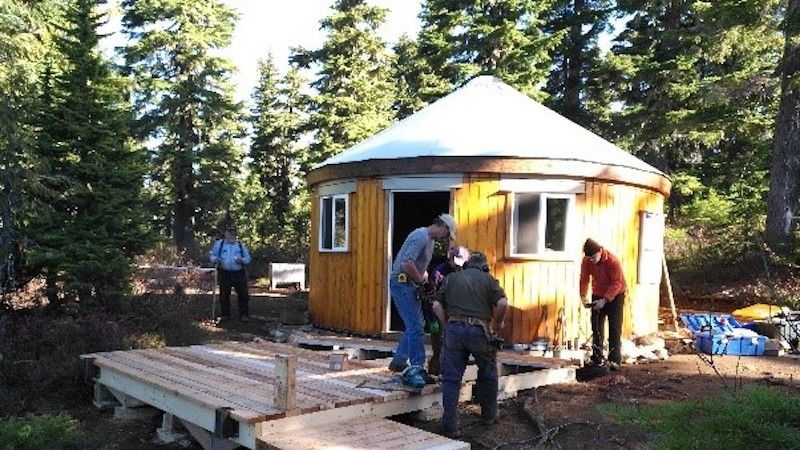 The Comox District Mountaineering Club (CDMC) was formed in 1927 by a few people interested in exploring Forbidden Plateau. These were the original trail builders of Strathcona Provincial Park, and most of their trails are still in use today.
Today, the CDMC leads expedition programs and teaches wilderness leadership skills . Consistent with the club's founding principles, these activities promote conservation and appropriate use of wilderness areas.
The CDMC also continues to support BC Parks and the public by maintaining existing trails and building new ones. The club is responsible for maintaining the Comox Glacier Trail and annually maintains around 30km of Forbidden Plateau traverse trail.
Volunteer Legacy Award 2019-2020
Freeze family and friends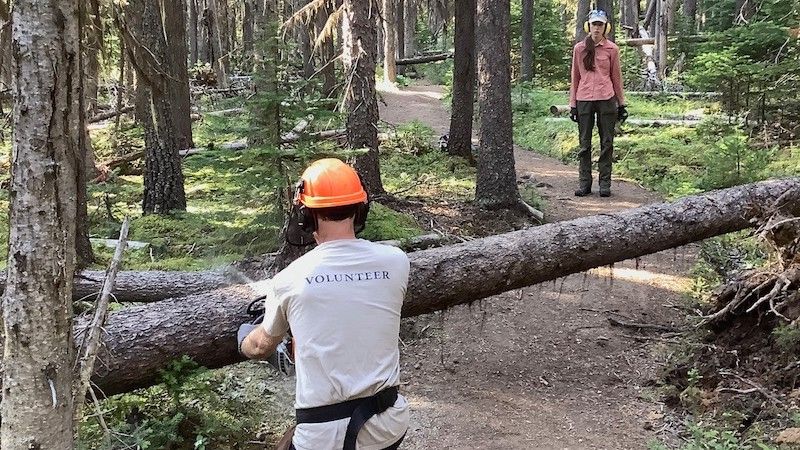 Members of the Freeze family have been clearing trails in BC Parks for roughly 15 years. During this time, the family has spent over 1,000 hours cutting trail in some of the most rugged and isolated areas of our East Kootenay parks.
The core Freeze family team is led by Al Freeze, with help from Paul and MacKenzie. Al's wife Claire and a network of family and friends also make important contributions. Their extraordinary work has made beautiful wilderness areas accessible for a variety of park users.
Al began volunteering with BC Parks around Elk Valley in the 1990s, monitoring use, making repairs, and cleaning cabins. He became an invaluable source of information and support for BC Parks in the area.
Since moving to Cranbrook, Al has expanded his volunteer service. The core trio and extended team have cleared trails, quickly and with great skill, through all conditions. Their legacy will be etched in the trails of our Kootenay parks for many years to come.
Community Partner of the Year 2019-2020
Sovereign Lake Nordic Club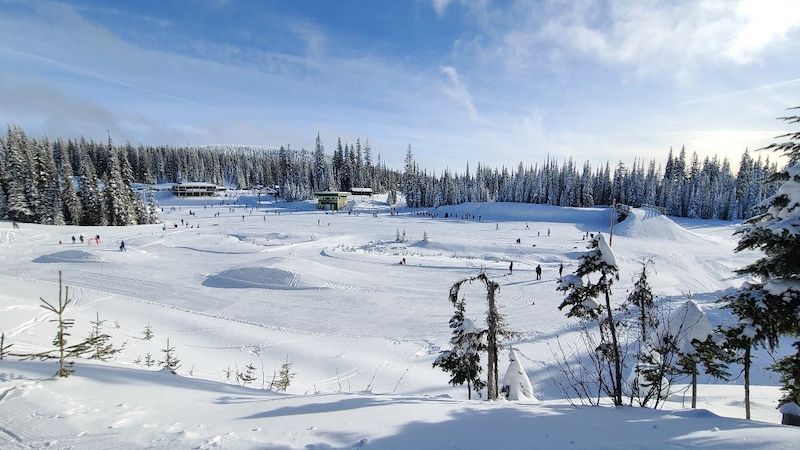 The Sovereign Lake Nordic Club (SLNC) is a non-profit organization that operates the Nordic facilities in Silver Star Provincial Park, near Vernon. The SLNC has been an active partner with BC Parks for over 30 years.
From humble beginnings, the tireless efforts of the club's board, volunteers, and staff have created impressive growth. The SLNC is now one of the Canada's largest cross-country ski clubs, with some of North America's top Nordic facilities.
Over 50,000 visitors use these facilities ever year. The SLNC is a key recreational feature for the greater Vernon area and is integral to the local community. It also draws visitors from across North America, contributing greatly to the local economy.