Every year, hundreds of people and organizations donate their time and energy to care for B.C.'s parks and protected areas. The enthusiasm and expertise of our volunteers is essential to the BC Parks mission, and we truly appreciate it.
To acknowledge the work of volunteers who go above and beyond, we created the BC Parks Volunteer Awards. Every two years, we recognize the contributions of volunteers and community partners in five categories.
Winners for 2021-2022:
Contenders for these awards are nominated by BC Parks staff with experience of the nominees' exceptional work. A review committee of BC Parks staff from across the province then selects the winners.
To find out how to volunteer with BC Parks, visit our volunteer with BC Parks page.
Individual volunteer of the year
Brian Menounos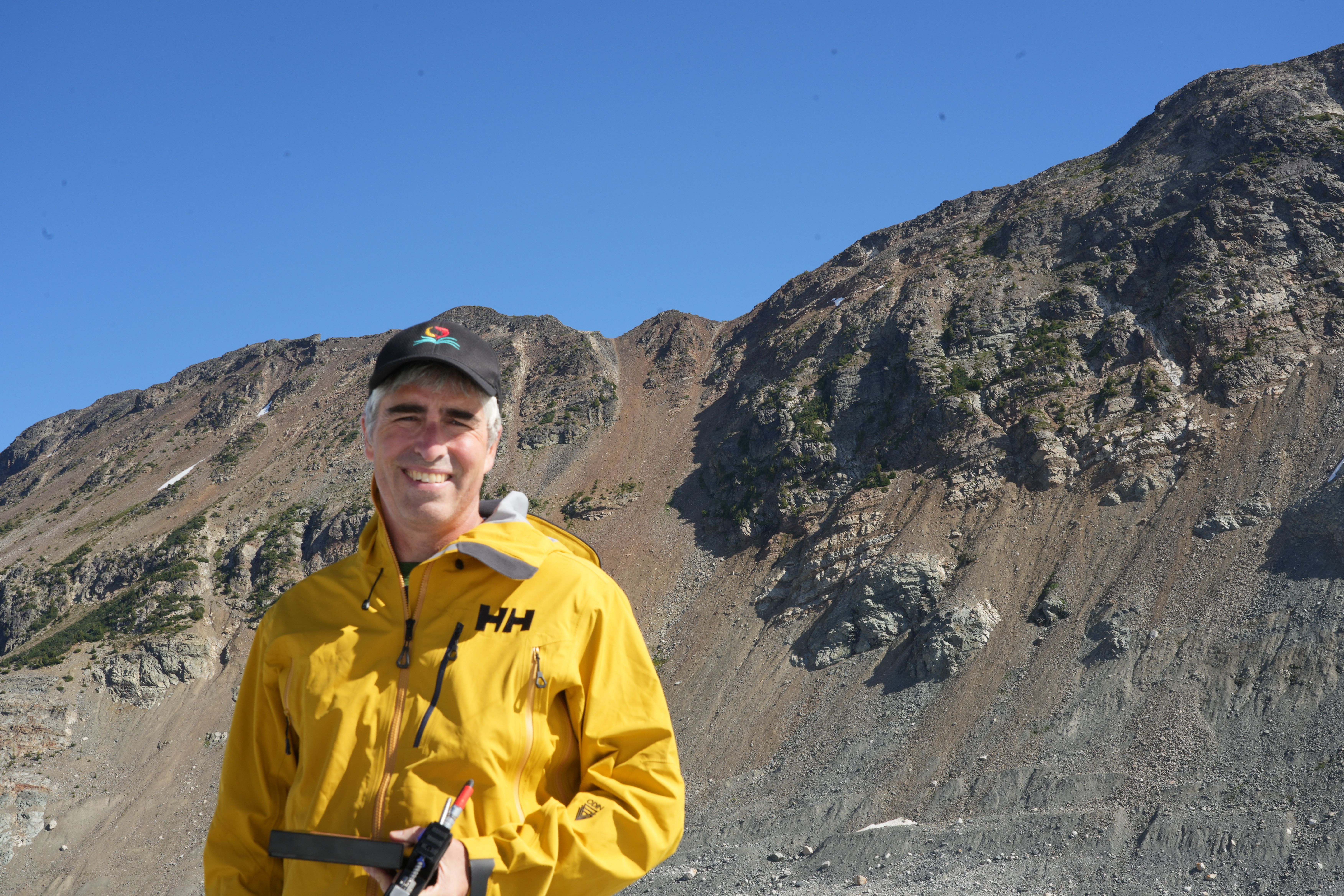 Brian Menounos has been an incredible asset to BC Parks since 2021. Brian is dedicated to understanding the impacts of climate change in Western Canada and has a special interest in glacial science.
When the Berg Lake Trail in Mount Robson Park experienced a significant flood in the summer of 2021 that caused considerable damage, Brian was eager to help. He shared his extensive knowledge of glacial science and climate change and provided vital data to BC Parks Staff.
Brian is always there when staff need advice, and he has played a crucial role in the planning and rebuilding of the Berg Lake Trail with climate resiliency in mind. Brian's passion for the outdoors, glacial environments, educating the next generation, and working alongside BC Parks staff is incredible. BC Parks extends our sincere gratitude to Brian for his efforts.
Small volunteer group of the year
Kelley Cook and Vic Sagorski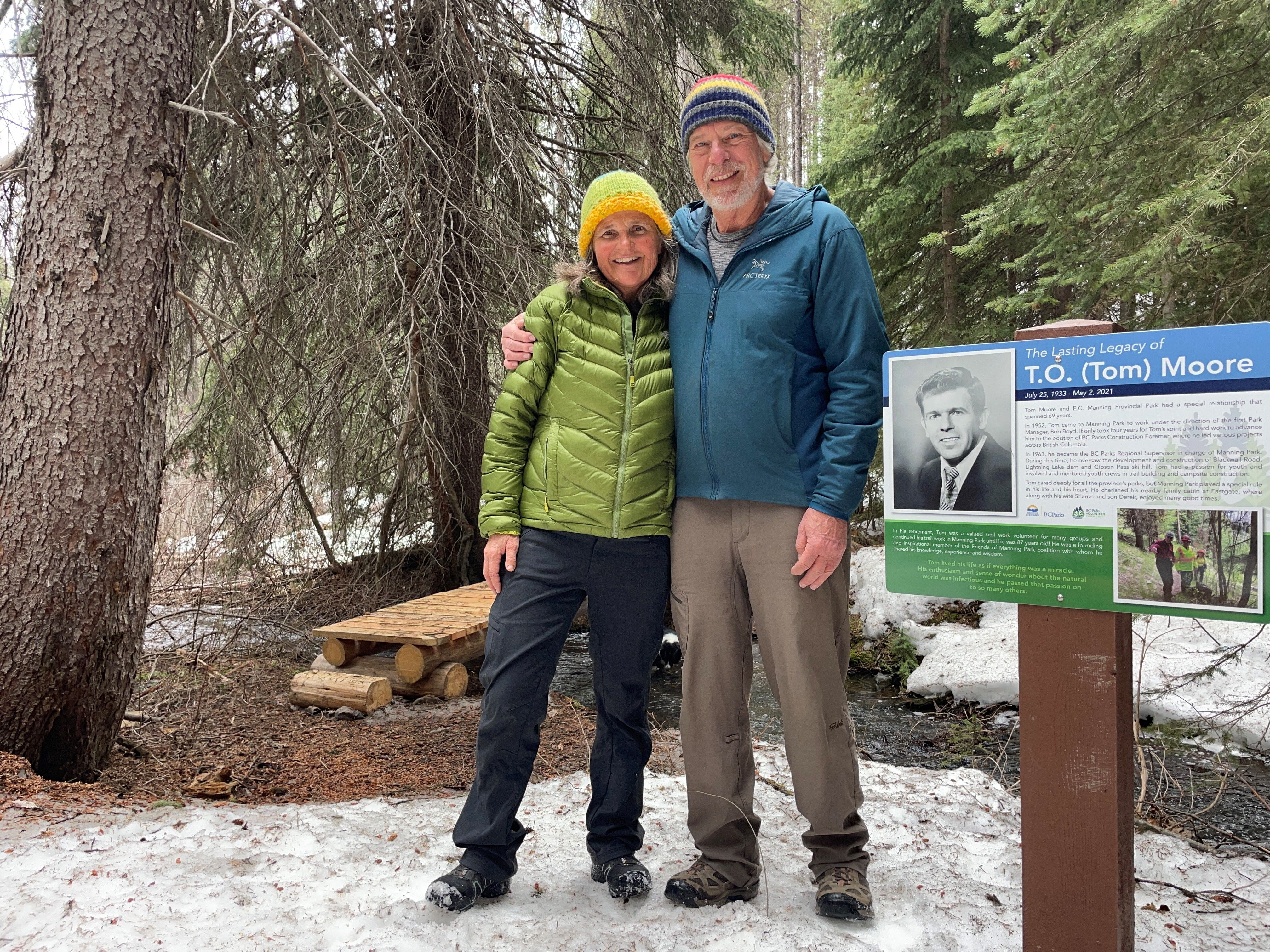 Kelley Cook and Vic Sagorski have had a long-running involvement in park stewardship, from the Skagit Valley to the Ashnola and beyond. Kelley and Vic are founding members of the Friends of Manning Park.
Their breadth of knowledge, varied skills, and ability to just get things done have been an immense support to BC Parks' staff. Their approach to project development and implementation, as well as problem solving, is truly collaborative. Because of it, they have been able to garner trusted support from park staff and all manner of stakeholders over the years. They've facilitated a rich diversity of projects spanning all facets of park management.

Kelley and Vic have supported a wide array of projects over the years, including:
Producing and updating the History of Manning Park books. Proceeds support volunteer initiatives in the park.
Through advocating and fundraising, securing historical designation for trails in E.C. Manning Park.
Designing and producing maps of the park's historical trails and historical trail markers.
Organizing volunteer-led annual replants of Whitebark Pine trees in areas affected by Blister Rust and volunteering countless hours of trail cutting and brushing.
Borrowing from their past work experience, regularly liaising with forestry companies outside of Manning Park to advocate for large buffers to the park and timely removal of accesses.
Planning, fundraising, and consulting with First Nations and government agencies to implement the reestablishment of the Pasayten River Trail (Centennial Trail) between Manning Park and Trapper Lake. A monumental undertaking, Kelley and Vic re-established 50 km of trail, helping to take pressure off other trail facilities.
Planning and holding memorial events for past BC Parks' staff and volunteers.
Kelley and Vic have already secured their legacy in Manning Park, and they're not done yet.
Large volunteer group of the year
The Ozalenka Alpine Club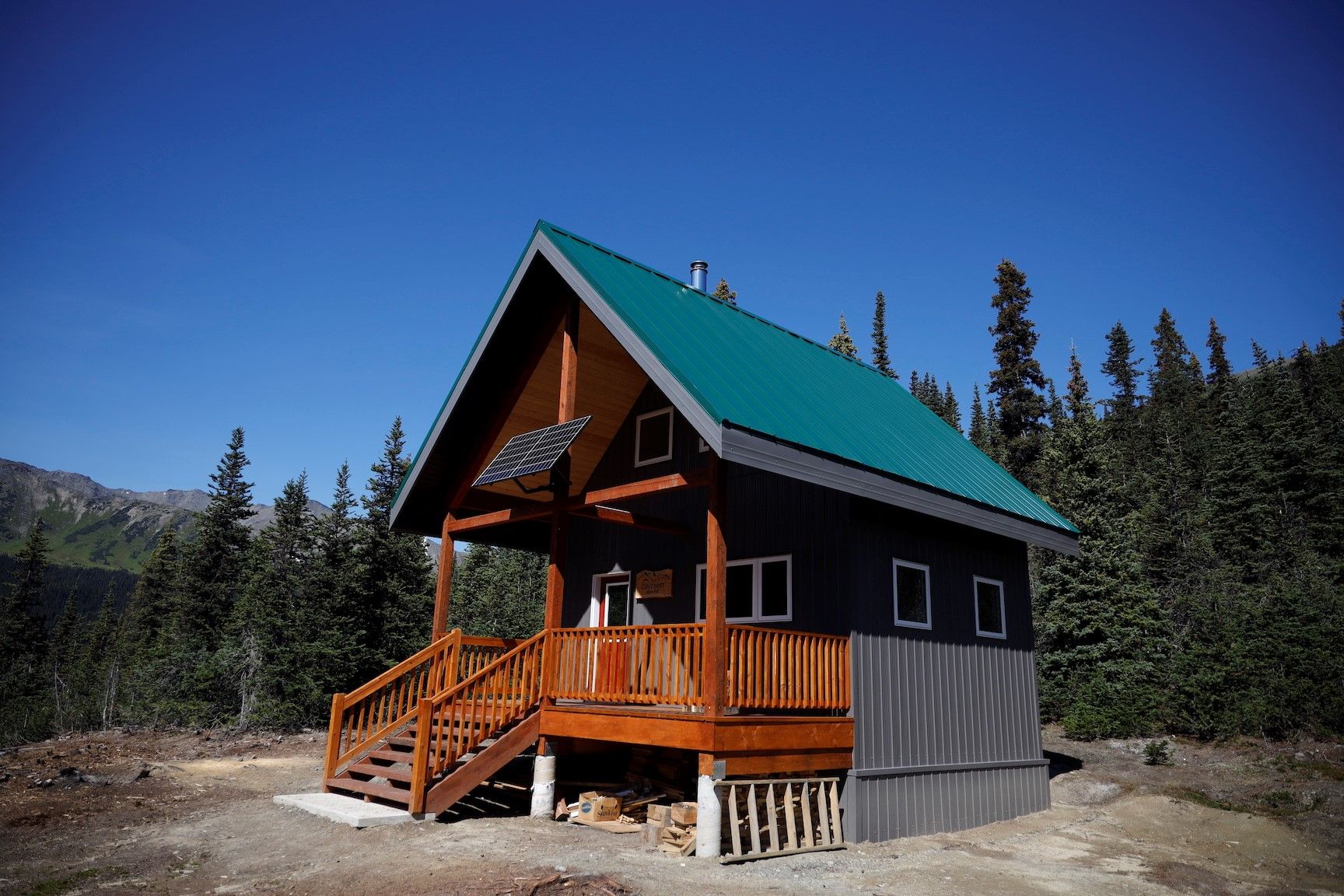 The Ozalenka Alpine Club has been operating in BC Parks for over 30 years. They've built a true culture of hiking and cabin use throughout the Robson Valley, and have shared that passion with outdoor enthusiasts, youth, and visitors from all over the world. Although they're a self-sufficient group, they are dedicated partners working alongside BC Parks staff with incredible enthusiasm.
In 2022, Ozalenka Alpine Club built a beautiful backcountry cabin in West Twin Park. The cabin will be used by many people to explore the backcountry for years to come.
BC Parks staff cannot thank the club enough for their outstanding volunteer efforts, and for sharing their passion for B.C.'s stunning backcountry and protected areas.
Volunteer legacy award
Dave King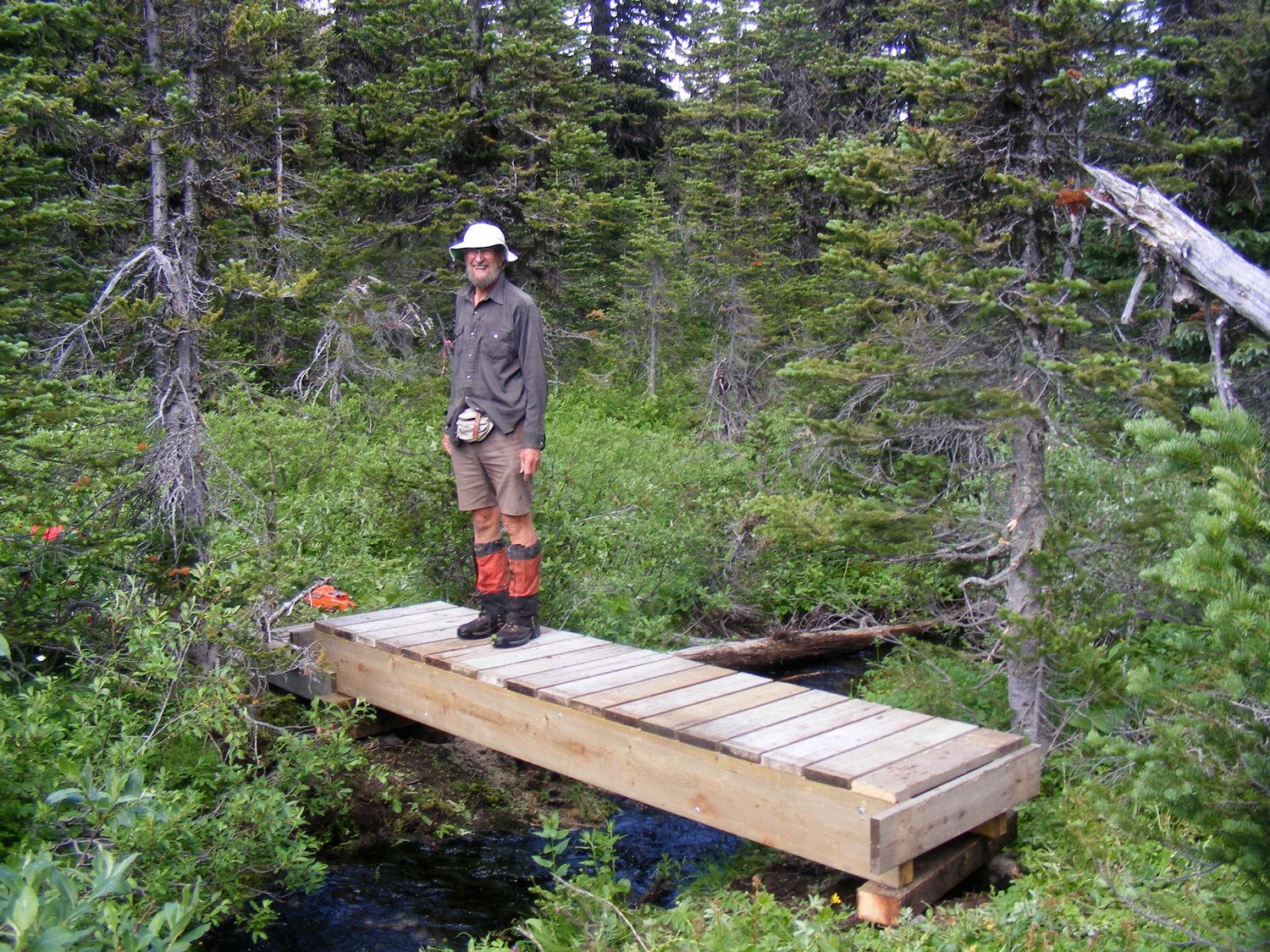 Dave King began volunteering with the Caledonia Ramblers Club in 1975. Over the years, he's organized the maintenance of existing trails, built new trails, and lead hikes throughout the Prince George area.
Dave was instrumental in developing the Viking Ridge Trail and relocation of the upper half of Sugar Bowl Trail in Sugarbowl-Grizzly Den Park. He helped develop the Fang Mountain Trail in Evanoff Park, well known as one of the steepest and most stunning hikes in the area. Dave's most significant and recent achievement, along with Nowell Senior of Prince George, was advocating for the creation of the Ancient Forest/Chun T'oh Whudujut Park. He also built the boardwalk that provides access to this incredible inland temperate rainforest for all visitors.
Dave has a wealth of historical knowledge, is a true outdoors man, and is dedicated to sharing his passion for nature with others. At 80, he continues to volunteer his time in BC Parks maintaining and clearing trails. Without incredible individuals like Dave King, Prince George citizens would not have the same opportunities they do to enjoy the parks in the area.
Community partner of the year
Power To Be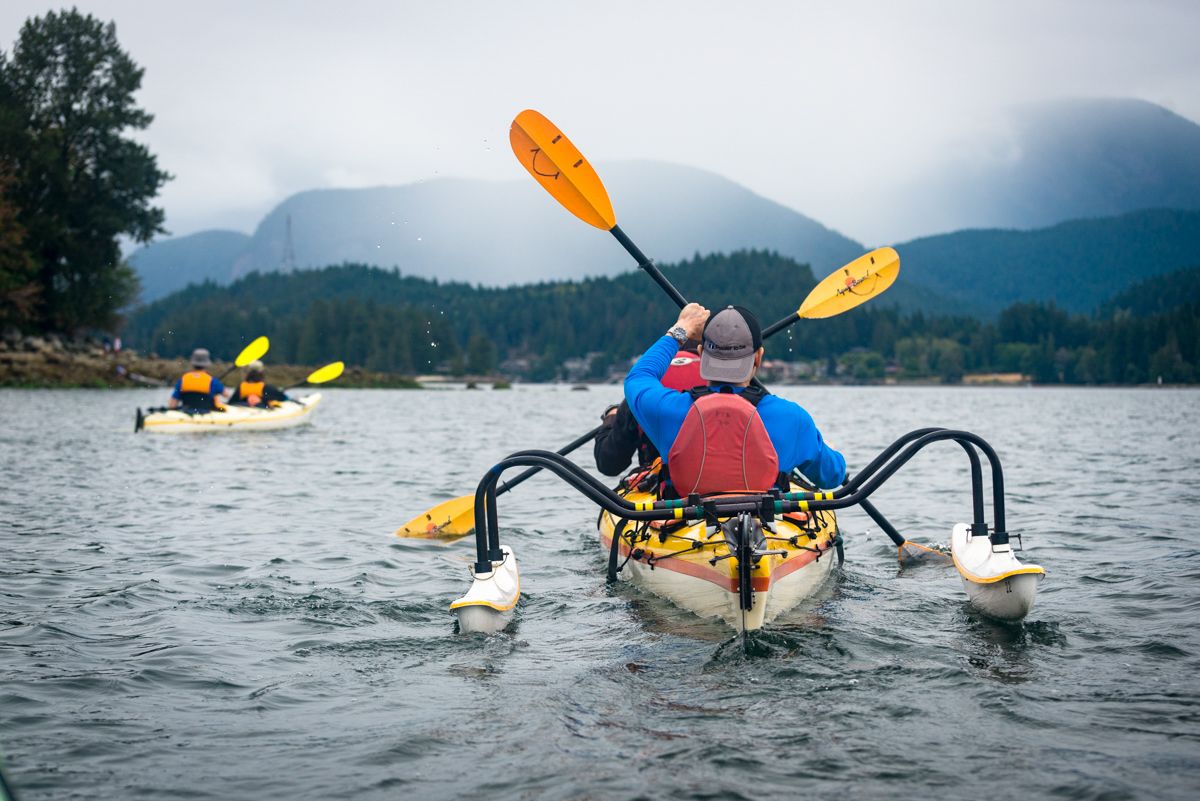 Power To Be is a non-profit organization that creates access to nature for youth, families, and adults living with cognitive, financial, and social barriers. We have had the privilege of being partners with Power To Be for nearly a decade. Power To Be has supported and challenged us to do more to make BC Parks more welcoming and meaningfully accessible to all
We've collaborated with Power to Be in many ways. They were one of the first partner organizations to join the BC Parks Accessibility Steering Committee and have been an active member on that committee for nearly a decade. They have been a supporter of Learn to Camp events, including the most recent event hosted in 2022 in Porteau Cove. They've taught our staff about how adaptive equipment can be used to remove barriers to participation on trails by providing training opportunities. Power To Be has also been a strong supporter in the evolution and launch of the BC Parks Commitment to Inclusion. Their willingness to share insights from those with lived experiences, provide feedback, and challenge us helped strengthen the final product of our commitment.
Our partnership with Power To Be continues to drive our accessibility and inclusion-related initiatives forward in the right direction. We are thankful for their support and look forward to many more years of partnership.